Top 5 Reasons to Prioritize Strategic Workforce Planning with eQ8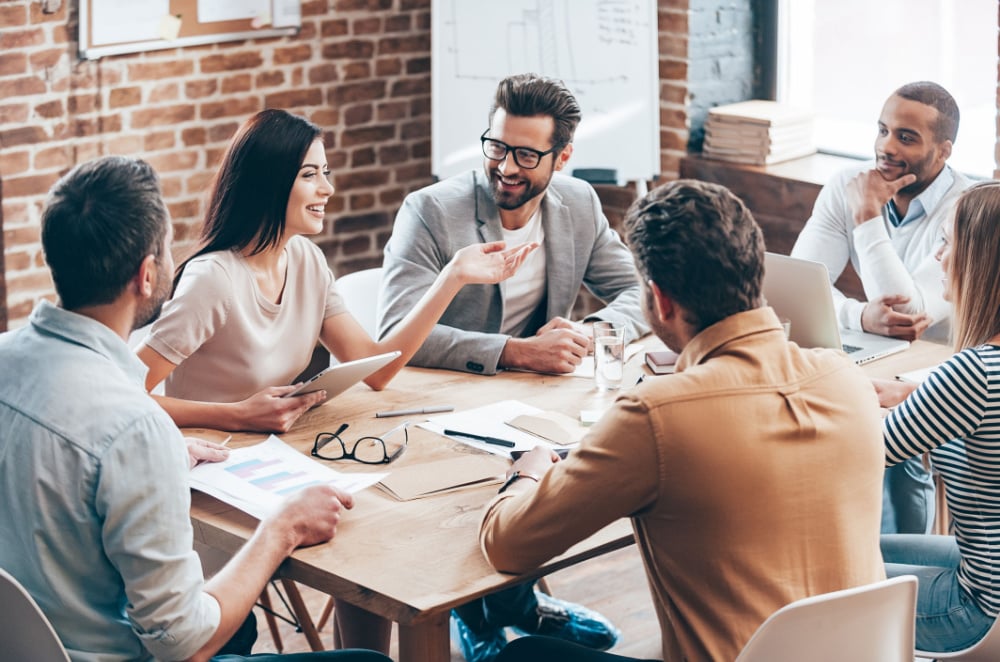 By now, you know that meeting your organization's long-term goals requires a clear plan for developing, recruiting, and retaining your workforce. However, traditional methods can be time-consuming and inefficient at best and catastrophic at worst.
Enter eQ8, the only dedicated end-to-end SaaS solution for your total Strategic Workforce Planning success. Accelerate alignment, drive commercial outcomes, and compel action for your leaders with the ultimate workforce strategy tool. Here are the top five reasons eQ8 should be central to your organization's workforce strategy.
1. Scalability and Sustainability
Gone are the days of working with disjointed spreadsheets that can't handle the complexity and size of your organization. eQ8's scalability and sustainability allow your organization to adapt and grow seamlessly while staying on top of your workforce planning needs. With eQ8, you can identify key areas for growth, develop recruitment and retention strategies, and foster a supportive workforce culture while handling the rapidly shifting business landscape.
2. Compelling Visualization and Narrative
Effective communication is vital for any strategic initiative, and eQ8's compelling visualization and narrative ensures your workforce plan is easily understood and appreciated by stakeholders. Create graphics and reports that illuminate the data, highlighting trends and correlations that may otherwise have gone unnoticed. Let eQ8 transform your workforce data into powerful, actionable insights that resonate with your audience.
3. People-Led Innovation Strategy
In an era of digital transformation and automation, the importance of a people-led innovation strategy cannot be overstated. eQ8 serves as the dedicated platform that enables you to drive innovation while keeping your workforce at the forefront of strategic initiatives. Create better alignment between your people's skills and company goals, ensuring every aspect of your workforce contributes to your organization's long-term success.
4. Works with Existing Workforce Solutions
By working with existing HR systems and not relying on heavy data pulls, our system is one of the quickest deployments in the industry. eQ8 easily supplements the tools you're already using, allowing you to leverage the power of your existing workforce solutions within your workforce planning strategy.
5. Streamlined Decision-Making Process
With traditional Strategic Workforce Planning methods, decision-making can be slow and arduous. eQ8's technology streamlines this process by providing real-time, accurate data that informs your decision-making. As new data becomes available, you can make adjustments to your workforce plan, allowing you to stay agile and adapt to the changing needs of your organization. eQ8 helps you make better, more informed decisions quickly and efficiently.
Look to the Future
Organization leaders face a unique landscape that necessitates the adoption of dynamic workforce scenario planning. By understanding the key components of scenario planning, identifying your organization's pain points, and utilizing advanced tools and technologies, you can confidently prepare for tomorrow's workplace. The future is now—start building a resilient workforce and thriving business today- with eQ8.
To see firsthand how eQ8 can help you reach your goals, book a demo today.