Improve Customer Experience with Strategic Workforce Planning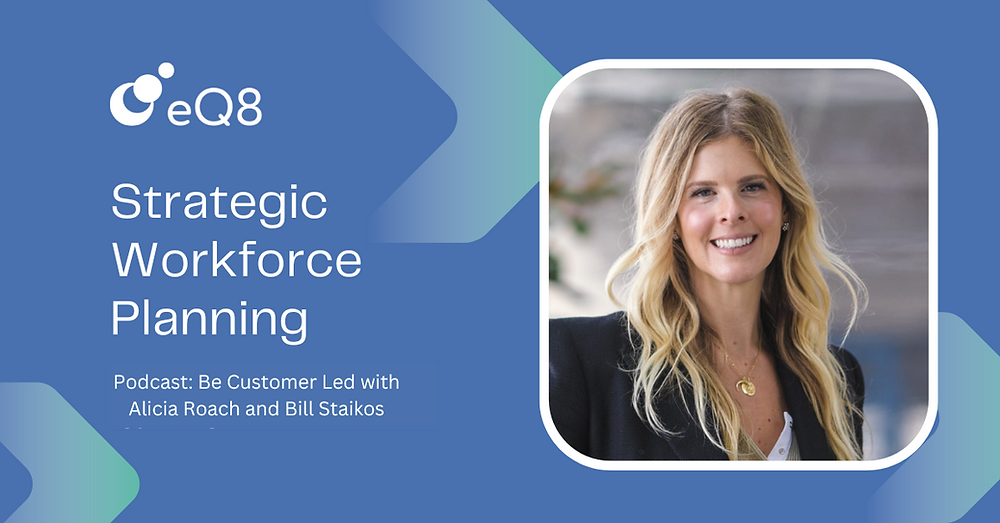 How Strategic Workforce Planning Impacts Customer And Employee Experience
With so much focus on customer experience these days, the employee experience can often be an afterthought for many organizations.
The truth is that your employees are largely the ones responsible for your customer experience. If your organization is stuck in the old paradigm - viewing employees as a cost base that invariably must be reduced, chances are the employee experience is not so great. Fire and rehire MO. Blanket % workforce reductions. Perpetual organizational restructures based on anything but quantifiable data.

Invariably, this leads to unhappy employees, and unhappy employees lead to unhappy customers.
It's a failure all the way around.
Why is Strategic Workforce Planning Important to Customer Experience?
Strategic Workforce Planning is all about driving a fundamental shift where organizations see their workforce as an asset. When we treat our workforce as something that creates value, achieves strategic and operational imperatives, and delights customers, we are better situated to meet our long-term goals for success.
By lifting their gaze, organizations are able to align their workforce to their purpose, uniting the personal and collective good. There is an innate knowing that the organization cannot get where it needs to go without its people.
Goodbye reactivity, hello proactivity and productivity.
Strategic Workforce Planning Helps You Become Customer Led
This is why I was delighted to have this chat recently with Bill StaikosBe Customer Led about how Strategic Workforce Planning is changing the game for customer experience. Undoubtedly, there are huge financial outcomes of Strategic Workforce Planning. However, the improved employee outcomes including engagement, culture, EVP, and employee experience directly correlate to improved customer outcomes (NPS, retention, CSAT) which actually means that, overall... (wait for it)
Strategic Workforce Planning drives improved PEOPLE outcomes (both customer AND employee). Win-Win
To hear my full chat with Bill and really get into how Strategic Workforce Planning can help your organization become more customer led, select your favorite podcast source below.