Key Features of the eQ8 Platform
eQ8 provides compelling visualization and the narrative that enables you to accelerate alignment, drive commercial outcomes and compel action for leaders. A dedicated platform utilized to drive your people-led innovation strategy through focused Strategic Workforce Planning.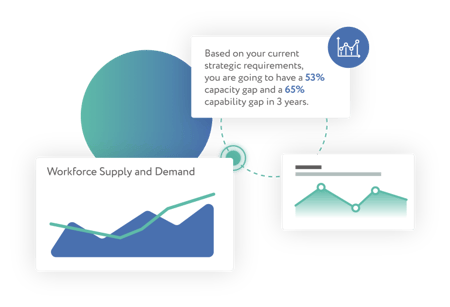 Demand
Forecast the workforce implications of your strategic and operating imperatives. Whether it's BAU, growth, reduction, transformation, acquisition, or digitization - eQ8 integrates your strategy and risks for holistic solutions. Plan for future critical capability gaps and make informed decisions around build, buy or borrow scenarios.
Scenarios
eQ8 provides dynamic scenario planning so organizations consider the "what if" of different possible futures in order to align on the plan. This powerful feature engages leaders, accelerates alignment, and enables the path to true organizational agility.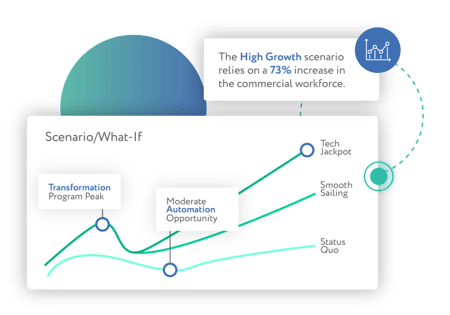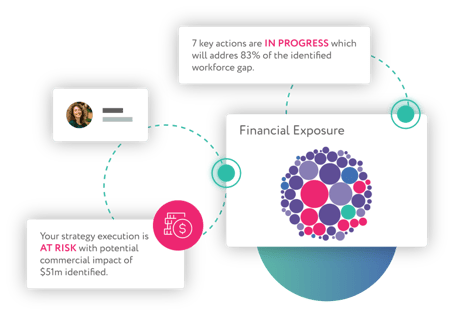 Actions
Identify and prioritize initiatives that will have the greatest commercial impact with insights into your gaps and risk factors. Achieve clarity into the organizations direction and the skills required to be successful. Create targeted and impactful actions across the employee lifecycle.
Skills
Insights into the largest skill gaps, emerging skills, and changing skill compositions enables companies to truly plan for the future. Gain clarity into where your organization is heading and the specific skills required to take it there.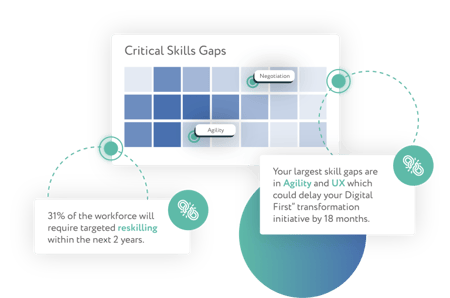 eQ8's dynamic scenarios crystallized a critical discussion in our leadership on the future and how we need to change with it.
— SWP Director
Fueling the Evolution of Strategic Workforce Planning for Global Industry Leaders


Ready to See eQ8 in Action?
With eQ8, you can harness momentum and confidently drive alignment in your organization to reach your purpose. Don't just take our word for it, see eQ8 in action.