Business Success through Strategic Workforce Planning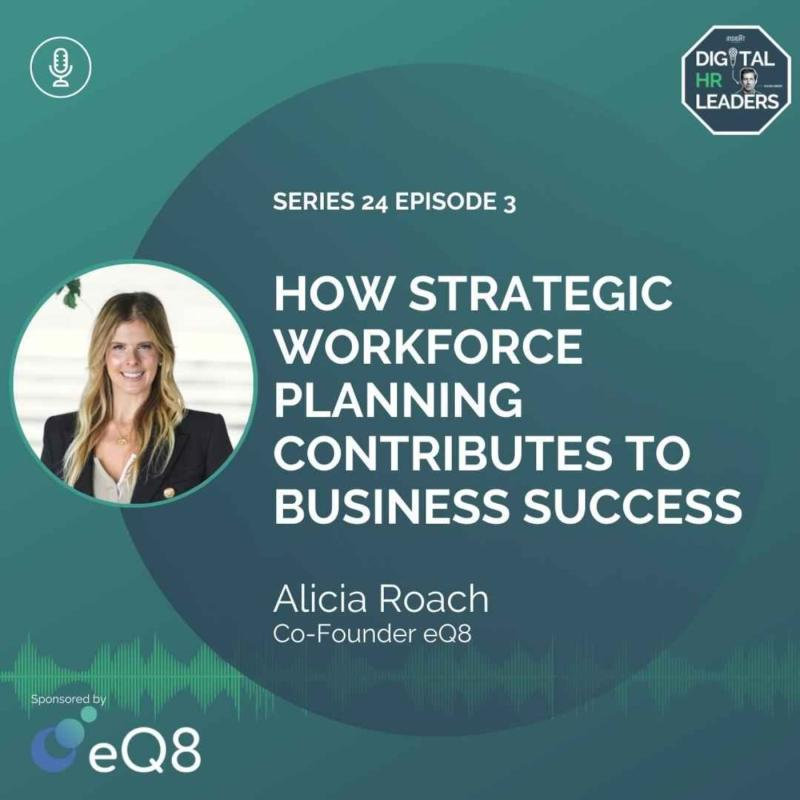 Anyone who is connected to me, will know how passionate I am about all things Strategic Workforce Planning through reading my various postings and musings. Now you can listen to me too.
In this podcast with David Green 🇺🇦 we chat about so much great Strategic Workforce Planning and Dynamic Scenario Modeling goodness, including:
How Strategic Workforce Planning brings all the moving parts and insights around internal and external forces, together in a dynamic way to drive decisioning at the highest level of the organization.
Why Strategic Workforce Planning provides your C-Suite, Board, and external stakeholders comfort that there is a plan in place to meet your organization's key strategic and operating imperatives regardless of how things may change.

How Strategic Workforce Planning answers THE most fundamental question for an organization – what is our purpose and what will it take to achieve it? Why this is about recognizing that the workforce is THE execution vehicle for an organization's purpose, strategy and operations.

Why you don't need to wait to get started with Strategic Workforce Planning. Perfect data/people/processes will NEVER exist and you don't need someone to ask you to do this.

How to use Strategic Workforce Planning to create skills insights that are meaningful to your organization's unique context, and create a plan you can actually do something with.

Why short-term planning sees organizations continually manifest the same problems of reactivity and fire-fighting – volumes of open roles, lack of requisite skills, overtime, retention issues, perma-restructures, engagement and burnout.

Why organizations can't truly be socially responsible and sustainable when they don't have a shared view of the future through SWP. Reactive, knee-jerk decisions such as a poorly timed hiring freezes, reactive restructures or blanket X% workforce reductions can destroy the very things HR professes to care about the most – culture, engagement, and employee experience.

How being a true business partner is beyond being a good listener or process enabler and is about contributing to the strategy and its execution by bringing their insights and expertise to the table – DRIVING transformation, SHAPING change, CREATING the path to organizational effectiveness.

How HR can leverage the opportunity it has now - where the business is feeling the impact of people uncertainty - to step up and really add business value. And why it CANNOT squander this opportunity!

Why the eQ8 approach to SWP success is driven through supporting the Platform implementation with Process and Philosophy embedment.
Much thanks to the team at Insight222 and myHRfuture for hosting me! For more great discussion on how businesses can find success with Dynamic Scenario Modeling and Strategic Workforce Planning, Chris Hare and I recently held a discussion on Navigating Uncertainty and Emerging Effectively.